COVID-19: UAE reports 1,519 new coronavirus cases, 5deaths
Posted Date : 2021-08-04
Photo for illustrative purposes onlyImage Credit: Gulf News
Abu Dhabi: The UAE on Wednesday announced the detection of 1,519 new COVID-19 cases, five deaths and 1,470 new recoveries.
According to the latest coronavirus update, the Ministry of Health and Prevention said the new coronavirus infections were detected after 191,032 PCR tests were conducted across the country as part of its plan to expand the scope of coronavirus screenings.
With the newly reported cases, the total number of coronavirus infections in the country has risen to 686,981, while death toll has now touched 1,965, and overall recoveries have climbed to 664,130.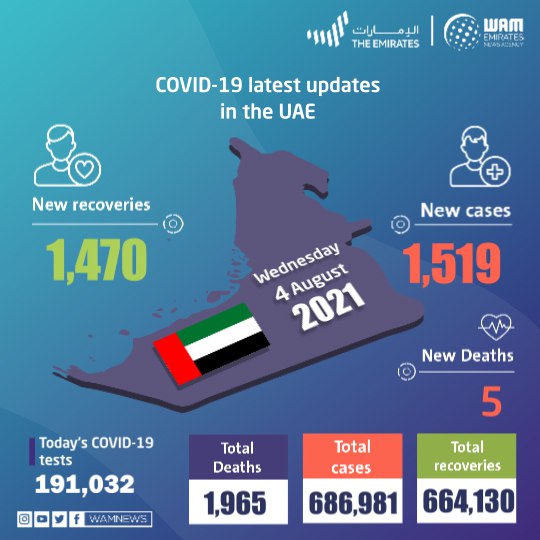 The ministry extended its deepest condolences to the deceased's families and wished patients a speedy recovery.
The ministry reiterated its call on community members to cooperate with health authorities, adhere to precautionary measures and abide by social distancing for everyone's health and safety.