Spray-applied Quick-cured Rubberized Bitumen Waterproof Coating
Payment Terms :
TT in Advance
Ref Price
1000 (Min. Order Quantity)
Product Introduction
Spraying quick-setting rubber asphalt waterproof coating is a kind of polymer-reactive waterproof and protective material. It
forms a high-elastic rubber coating waterproof coating immediately after spraying, which is modified emulsified asphalt and synthetic
high molecular polymer (component A). The special curing agent (component B) consists of two components. It is sprayed with special
machinery at room temperature to form a dense, continuous and seamless waterproof layer. The product has the characteristics of
water-based environmental protection, non-toxicity, instant molding, high adhesion, high recovery rate and simple construction.
Spraying quick-setting coatings changed the traditional construction method with convenient and efficient spraying construction, and
completely solved the leakage problem caused by the joint.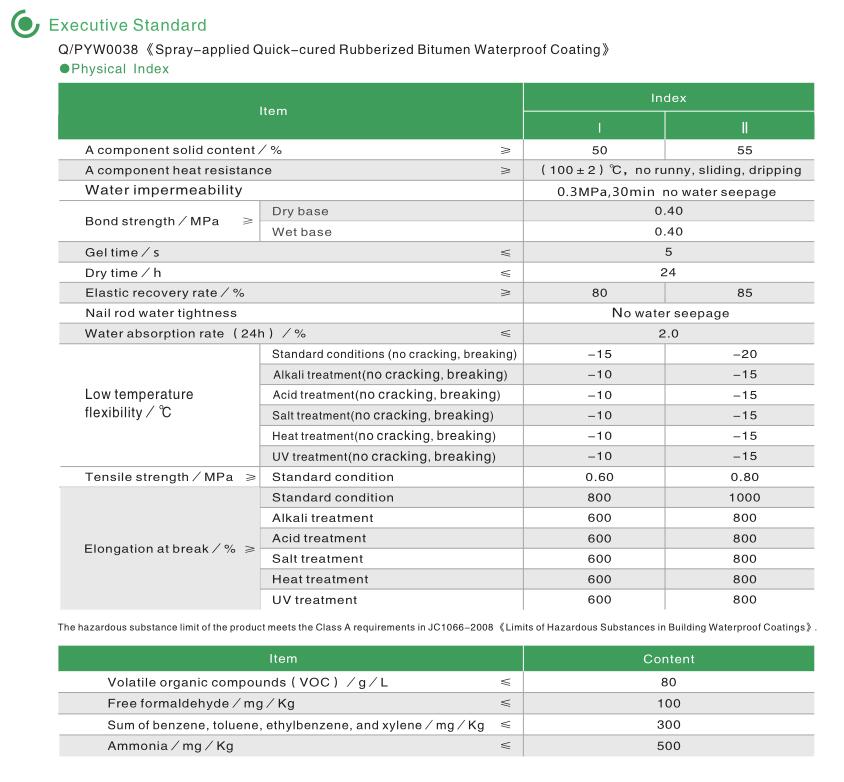 Packaging
After Sales Warranty
Packing
Closed package of iron barrel, 20kg / barrel.
Aftersales
Online technical support/Onsite Installation/Onsite Training/Onsite Inspection
Warranty
five years

Sinopro Service Pledge
Quality Product
Order On-Line Tracking
Timely Delivery

Sinopro Service Pledge
Credit Rating
Credit Services
Credit Purchasing

Sinopro Service Pledge
427+ Categories
2800+ Suppliers
200+ Brands
Related Products