YWR-483 SBS Modified Bitumen Waterproof Membrane for Railway and Bridge
Supply Capability:
100000sqm/month
Trade Terms:
FOB china port
Payment Terms :
TT in Advance
Ref Price
10 (Min. Order Quantity)
The product is made of long-fiber polyester felt as the base, SBS thermoplastic elastomer modified asphalt as the coating material, and the two sides are covered with a waterproof material made of insulating material. The material has high strength, large elongation and excellent heat resistance, flexibility and shear resistance. It can withstand long-term load movement of bridge deck, prevent structural damage caused by water seepage, steel corrosion, concrete carbonization, and greatly extend the use of bridge deck life.
The products are divided into hot-melt (R) or hot-melt (J) construction waterproofing membranes according to the construction method. The upper surface material of the coil is fine sand (S). The hot-melt construction waterproofing membrane is divided into polyethylene film (PE) and fine sand (S) according to the surface material. The material of the lower surface of the hot-melt adhesive construction waterproofing membrane is: fine sand (S).
Product Features
●The product has excellent high temperature resistance and can withstand the paving construction of asphalt concrete at high temperature.
●High bonding strength and good adhesion to the base layer.
●High strength and shear resistance can withstand the dynamic load of bridges.
●It is excellent in impermeability and water impermeability and can resist the action of hydrodynamic pressure.
●It is resistant to smashing, tearing, fatigue and aging resistance, and can resist the influence of high and low temperature dynamic loads on the bridge deck.

Scope of Application
It is widely used in various types of road-bridge paving asphalt concrete paving waterproofing projects, and is also suitable for waterproofing projects such as parking lots and airport runways.

Construction Method
The hot-melt coil material is constructed by hot melt method; the hot melt adhesive type coil material is constructed by hot melt adhesive method.
●The base layer must be flat, solid, dry, free of dust, oil and sharp corners.
● Additional processing of detail nodes.
● Brush the base treatment agent.
● The coil is unfolded at the position of the elastic wire. The bottom layer and the base layer of the coil are baked with a flame spray gun, and the coil is laid, compacted while being laid, and the air is removed to make the coil and the base layer firmly adhere.
● When the coil is constructed by hot melt method, the lap joint should overflow the hot melt modified asphalt.
● Sealing is done at the lap and the end.
Notes:
●Construction is not allowed on rainy and snowy days and on windy days above Grade 5.
● The construction environment temperature of the coil should not be lower than -10 °C.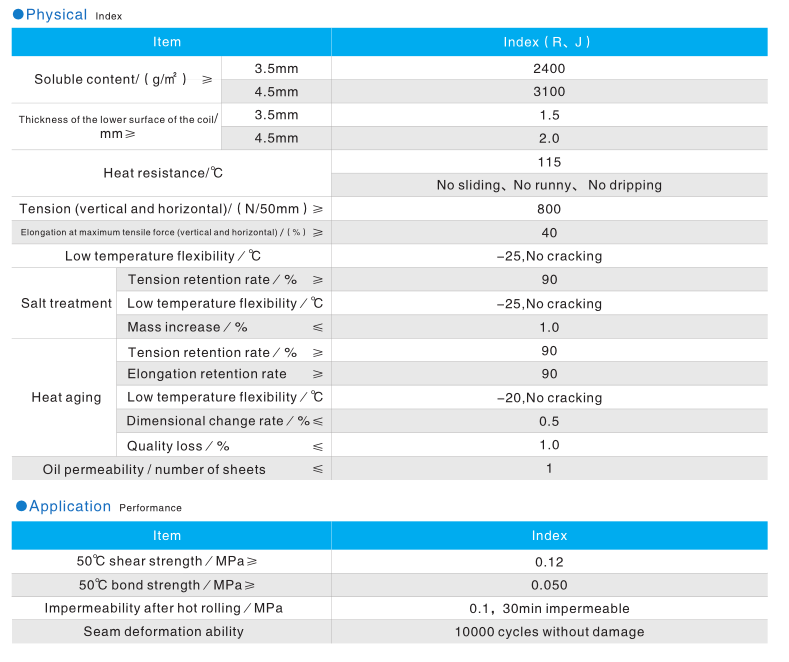 Packaging
After Sales Warranty
Warranty:5 years
After-sale Service:Online Technical Support
After-sale Service:Onsite Installation
After-sale Service:Onsite Training
After-sale Service:Onsite Inspection
Project Solution Capability:total solution for projects
Place of Origin:CN

Sinopro Service Pledge
Quality Product
Order On-Line Tracking
Timely Delivery

Sinopro Service Pledge
Credit Rating
Credit Services
Credit Purchasing

Sinopro Service Pledge
427+ Categories
2800+ Suppliers
200+ Brands
Related Products