Steel rebars Deformed steel bars reinforcing bars Made in UAE Brand QATAR steel 8mm-40mm
Supply Capability:
5000 tons/month
Trade Terms:
Ex UAE warehouse
Payment Terms :
TT in Advance
Ref Price
25 tons (Min. Order Quantity)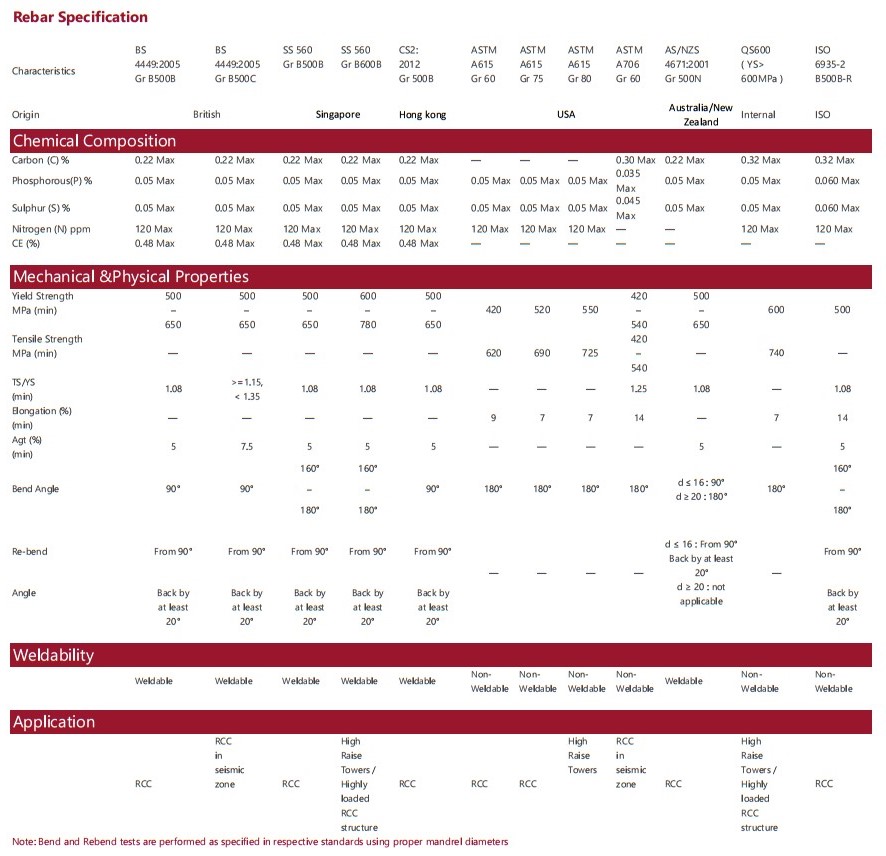 Note: Other specifications / sizes as per any international standard or meeting any other special requirement can be supplied as per customer's requirement.

Requirement for rib geometry
Height of transverse ribs 0.03d to 0.15d
Rib spacing,c 0.4d to 1.2d
Rib inclination, ß 35° to 75°
The projection of transverse ribs shall extend over at least 75% of circumference of the product which shall be calculated from the nominal diameters.
Longitudinal rib:
Where longitudinal rib are present, there height shall not exceed 0.10d, where d is the nominal diameter of the product.


Rebar Marking
Deformed bars produced at Qatar Steel conform to various national and international standards such as, BS 4449:2005 Grade B500B/Grade B500C (Nuclear Grade & British), SASO ASTM A615:2015, ASTM A615 Grade 40/Grade 60/Grade 75/Grade 80 (American) & QS 600 (Qatar Steel High strength rebar).
The registered trade mark 'QATAR STEEL' is rolled on every deformed rebars at an interval of about one meter long with all identification marks.