GMAW /MIG Wire ER70S-6
Supply Capability:
100000
Payment Terms :
TT in Advance
Ref Price
5 (Min. Order Quantity)
JQ.MG50-6 (ER70S-6) is a kind of carbon steel shielded welding wire. The melting speed of welding wire is fast when welding. It has stable arc, low spatters and beautiful appearance. Good corrosion-resistant on surface of base material. Decrease the probability of blowhole formation. All position welding has good performance CO2 or Ar+CO2 can be used as shielded gas.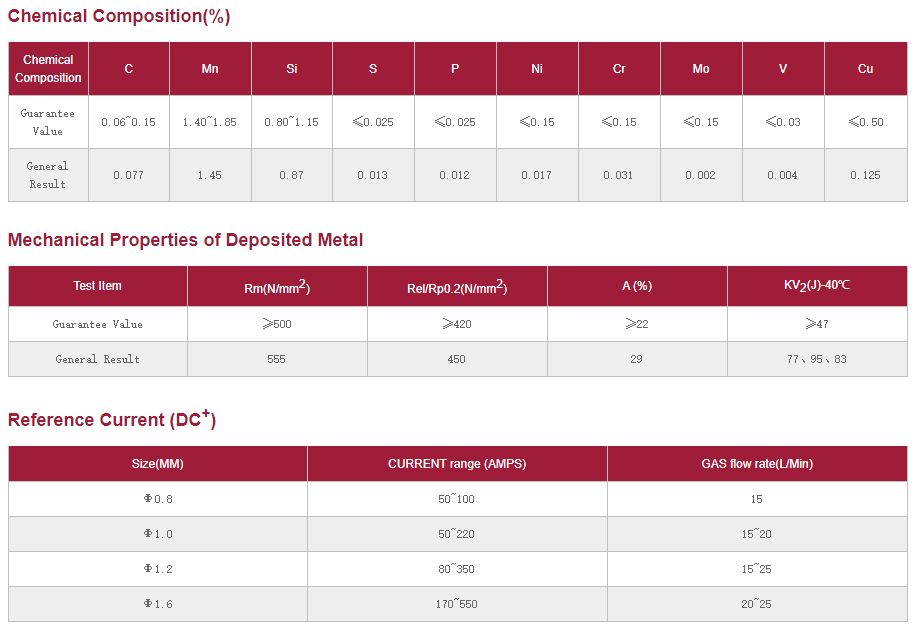 Packaging
After Sales Warranty
Golen Bridge Packing or OEM Packing

Sinopro Service Pledge
Quality Product
Order On-Line Tracking
Timely Delivery

Sinopro Service Pledge
Credit Rating
Credit Services
Credit Purchasing

Sinopro Service Pledge
427+ Categories
2800+ Suppliers
200+ Brands
Related Products