Steel rebars Deformed steel bars Made in Oman Brand Jindal 8mm-40mm Rebars
Supply Capability:
5000 tons/month
Trade Terms:
Ex UAE warehouse
Payment Terms :
TT in Advance
Ref Price
25 tons (Min. Order Quantity)
Jindal Panther Rebars are produced from in house Billets manufactured through DRI, EAF and Continuous Casting route under stringent quality control measures to ensure superior chemistry with zero surface defects & minimum impurities.
Billets after reheating and passing through Descaler unit are rolled in a State of the art continuous rolling mill at high speed where stands are placed in H-V combination and are finished at Danieli Fast Finishing Blocks to get
Uniform cross section with better dimensional accuracies throughout the length.
Correct shape with better rib design.
After rolling, Bars are Thermo Mechanically Treated at most advance QTB (Quenched & Tempered Bar) Technology supplied by Danieli having microprocessor and automation system for controlled cooling for water quenching and tempering process to get high yield strength and superior mechanical properties: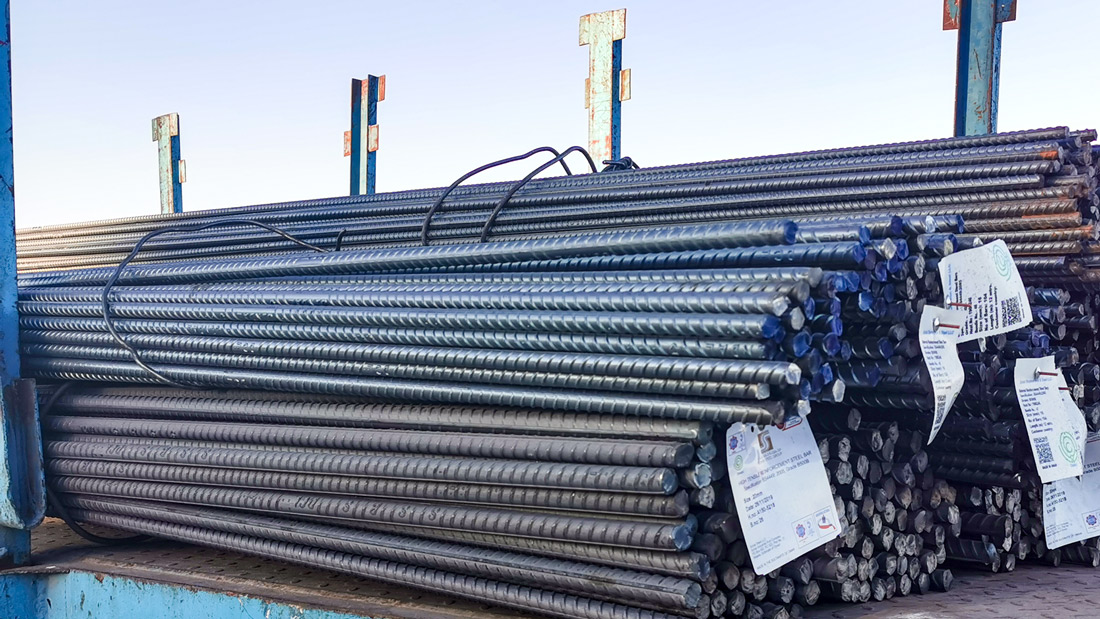 Packaging
2 tons/bundle
After Sales Warranty
N/A

Sinopro Service Pledge
Quality Product
Order On-Line Tracking
Timely Delivery

Sinopro Service Pledge
Credit Rating
Credit Services
Credit Purchasing

Sinopro Service Pledge
427+ Categories
2800+ Suppliers
200+ Brands
Related Products