BNBM Green Prefabricated Building Safe and Comfortable New-type House
Supply Capability:
10 units/month
Payment Terms :
TT in Advance
Ref Price
USD 300~500
/Square Meters
200 square meters (Min. Order Quantity)
BNBM House Co., Ltd. (BNBM HOUSE) is affliated to CNBM which is listed in Fortune Global 500, and is one of the "Three-New Industry Development Platforms" of CNBM. Starting green prefabricated buildings in 1979, BNBM HOUSE was founded in 2002 and was authorized among the frst batch of State Housing Industrialization Bases and the frst batch of State Prefabricated Construction Industry Bases. BNBM HOUSE has a complete industrial chain of green prefabricated construction, and formed a national industrial layout by establishing bases in Beijing, Sichuan, Jiangsu, Heilongjiang, Hainan, etc. After long term of practice and accumulation, BNBM HOUSE has formed advantages in luxury villas and residences, schools, hospitals, oce buildings and other high-rise public buildings, construction of tourist resorts and beautiful villages and other felds, and has undertaken post-disaster reconstruction for many times. It has also achieved good results in overseas market and has successfully implemented projects in countries and regions along the "Belt and Road". Its products and services have been promoted in many countries and regions around the world.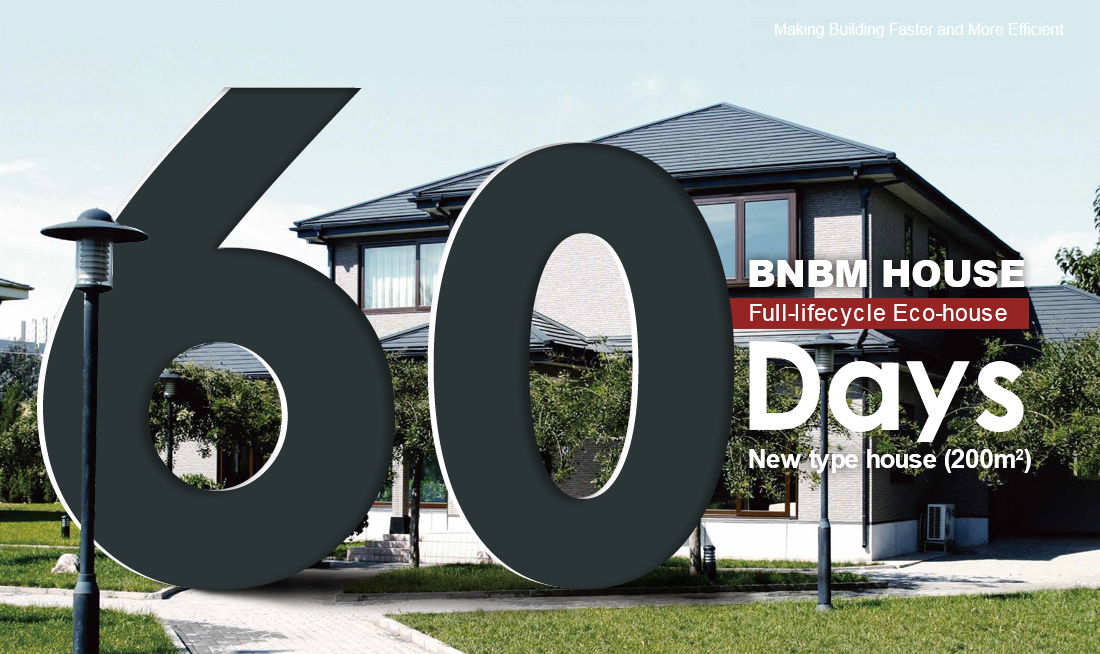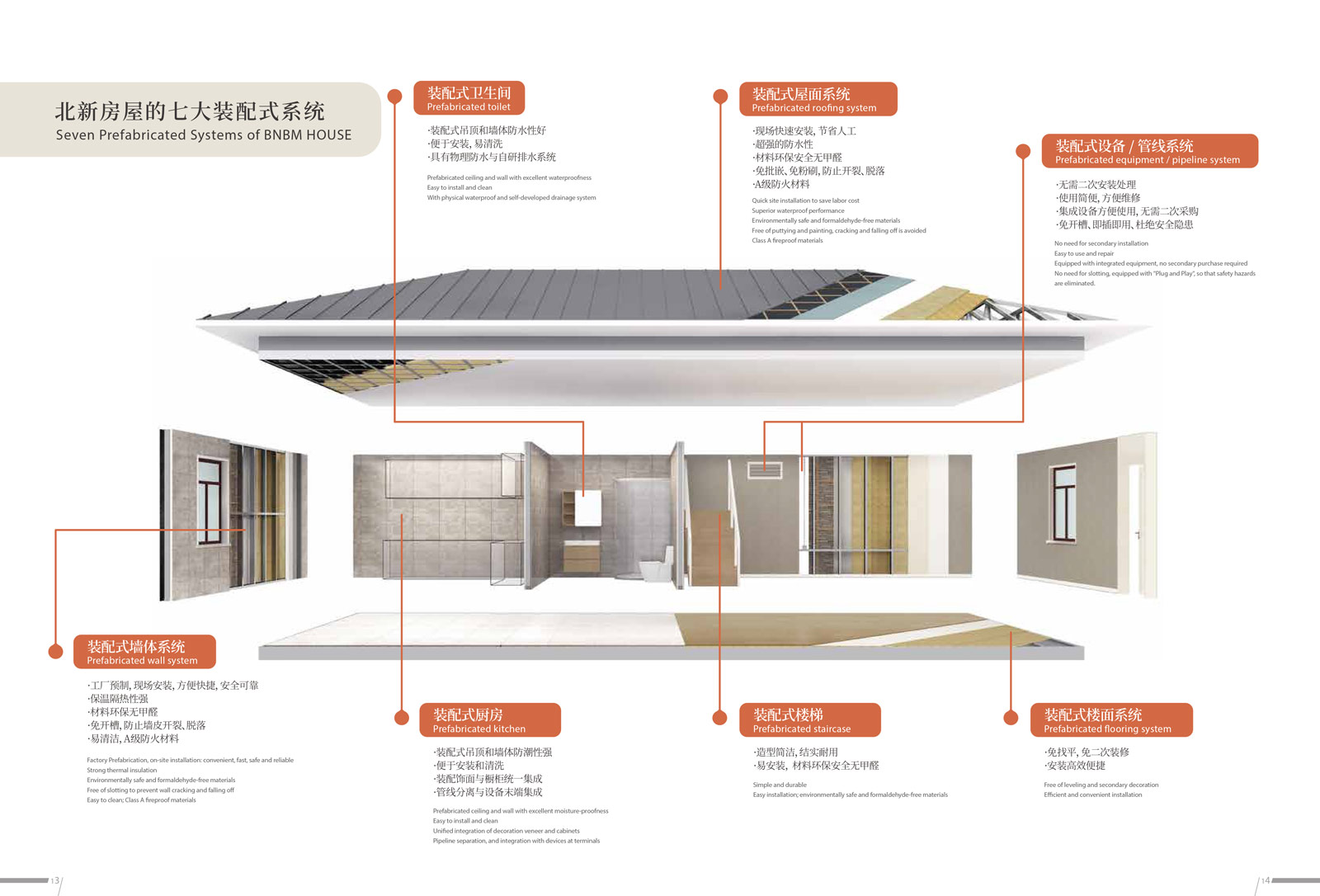 标准化设计 Standardized Design
应用CAD及CAM系统联动进行数字化设计,菜 单式选择,套裁下料,并全面建立BIM数据库。
CAD and CAM systems are used for digital design, menu selection, jacking blanking, and the BIM database is completely established.
工厂化定制 Factory Customization
大规模工业化生产,全程信息化管理,工厂加 工精度精确到毫米,提高后期安装速度与工程 质量。
Characterized by large-scale industrial production, full-scale information management, factory processing with accuracy up to the millimeter, the installation speed and engineering quality are improved.


装配化施工 Prefabricated Construction
工厂预制,现场吊装与简单拼装,具有丰 富实操经验的产业化工人,高精度安装工 艺确保房屋品质。干法作业,北方冬季可 施工。单栋 200 ㎡建筑,7天完成主体结 构安装,60天内完成室内外精装修。
Factory prefabrication, on-site hoisting and simple assembly, industrial workers with rich practical experience, high-precision installation process to ensure the quality of BNBM houses. Dry operation makes construction possible in North China in winter. For a single building of 200 m2 , it takes 7 days to nish the main structure installation and up to 60 days to nish interior and exterior decoration.
一体化内装 Integrated Interior Decoration
工业一体化内装,避免二次装修,节省精 力与成本,提升住宅品质。可有效集成各 种可再生能源、智能家居、能源管理等最 新技术, 打造绿色生态智能房屋。
Industrial integrated interior decoration avoids secondary decoration, saves energy and cost, and improves houses quality. BNBM HOUSE can eectively integrate the latest technologies such as renewable energy, smart home and energy management to create ecological smart houses.
信息化管理 Information Management
基于信息化平台,全面准确指导装配式建 筑从设计、生产、物流、施工、运维及管理全 生命周期各流程。 并在房屋建成后,运用 信息化手段对房屋智能家居、能源使用情 况进行统一管理。
An information platform is used to comprehensively and accurately guide each process during the entire life cycle of the prefabricated building, from the design, production, logistics, construction to operation, maintenance and management. After the completion of the housing, information technology will be used to manage the smart home system and energy use of the housing.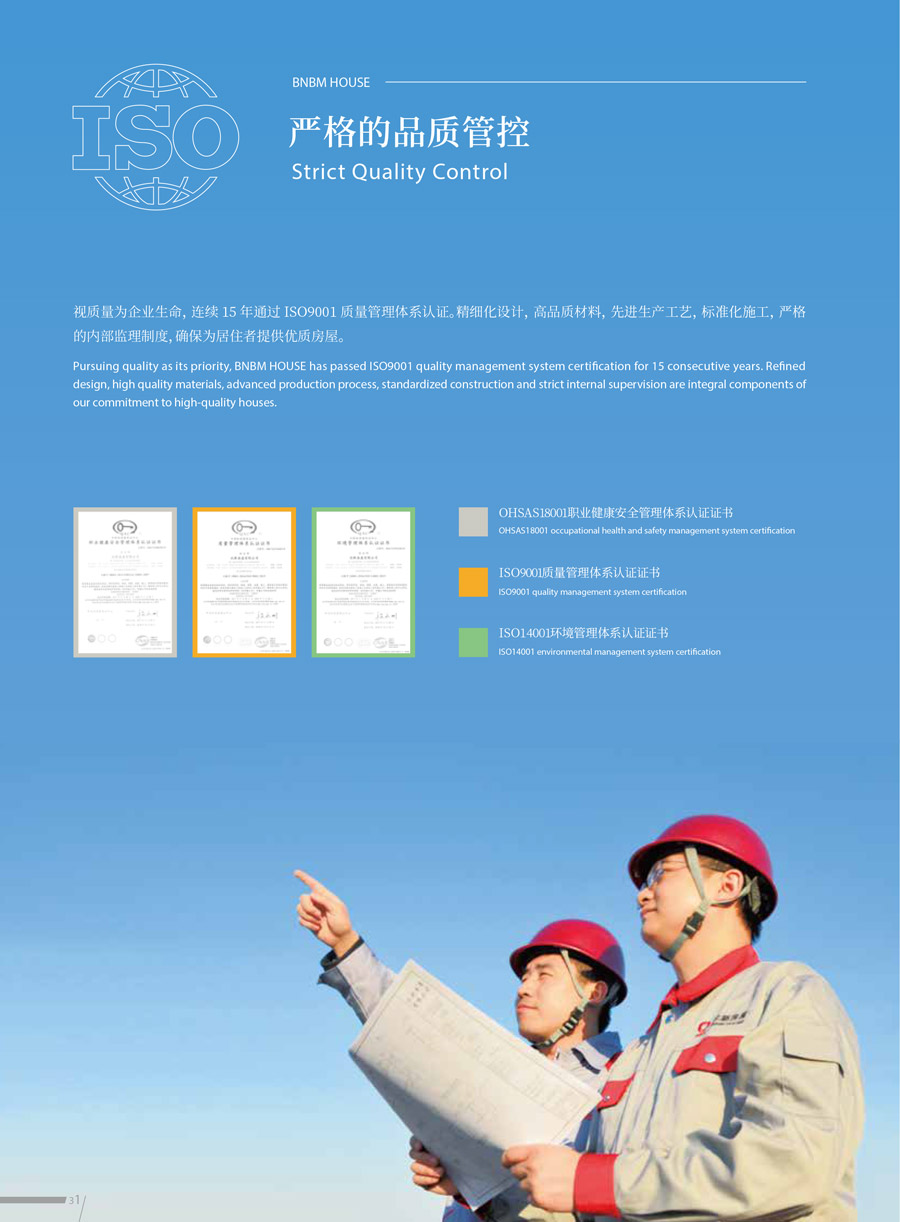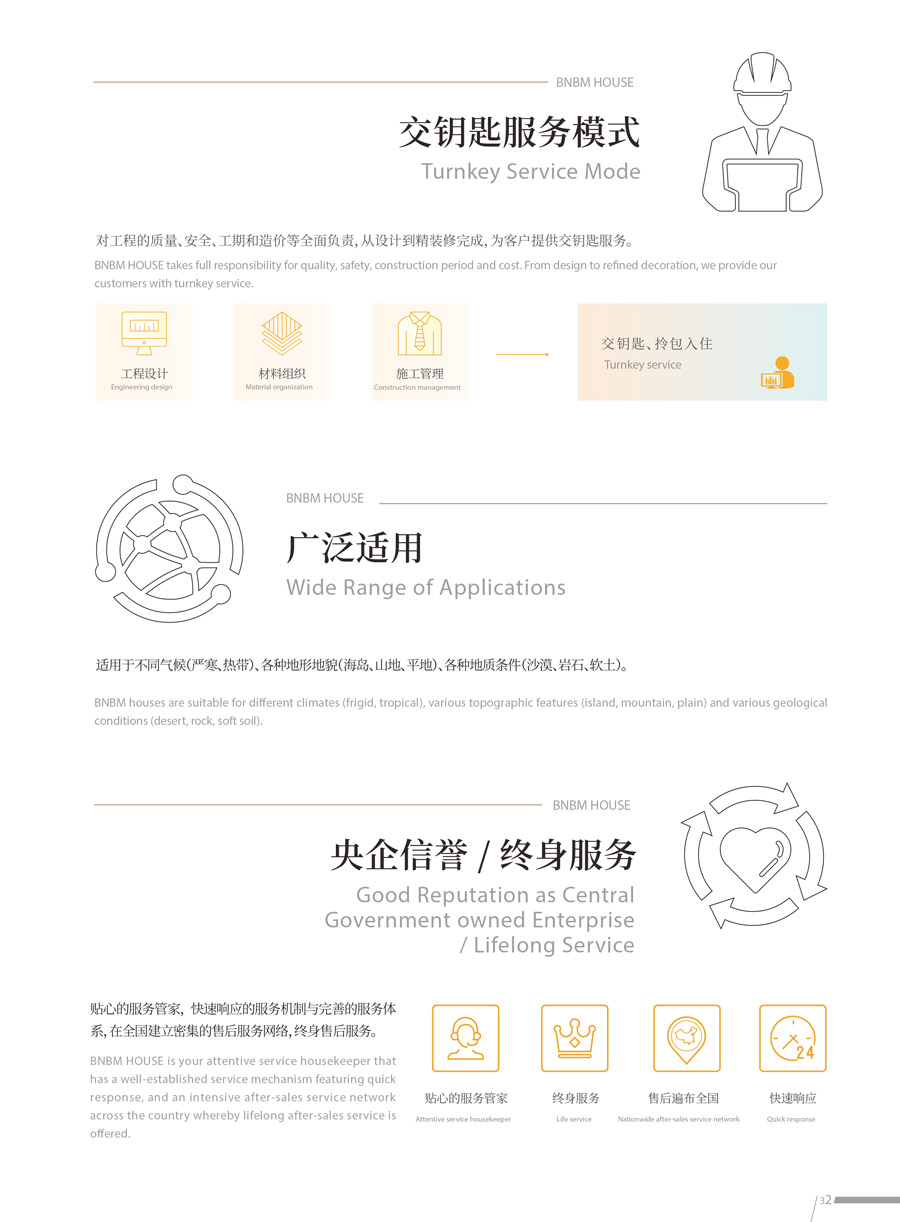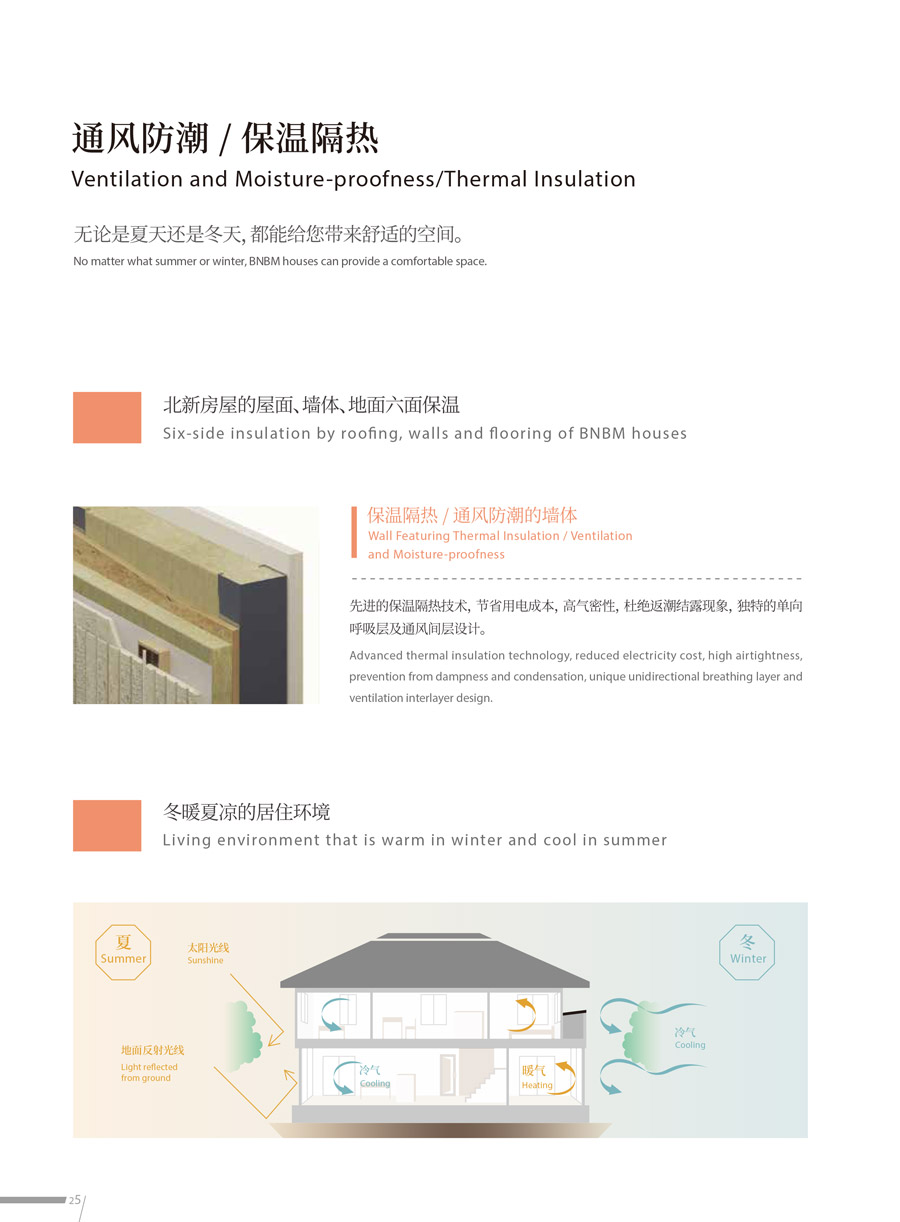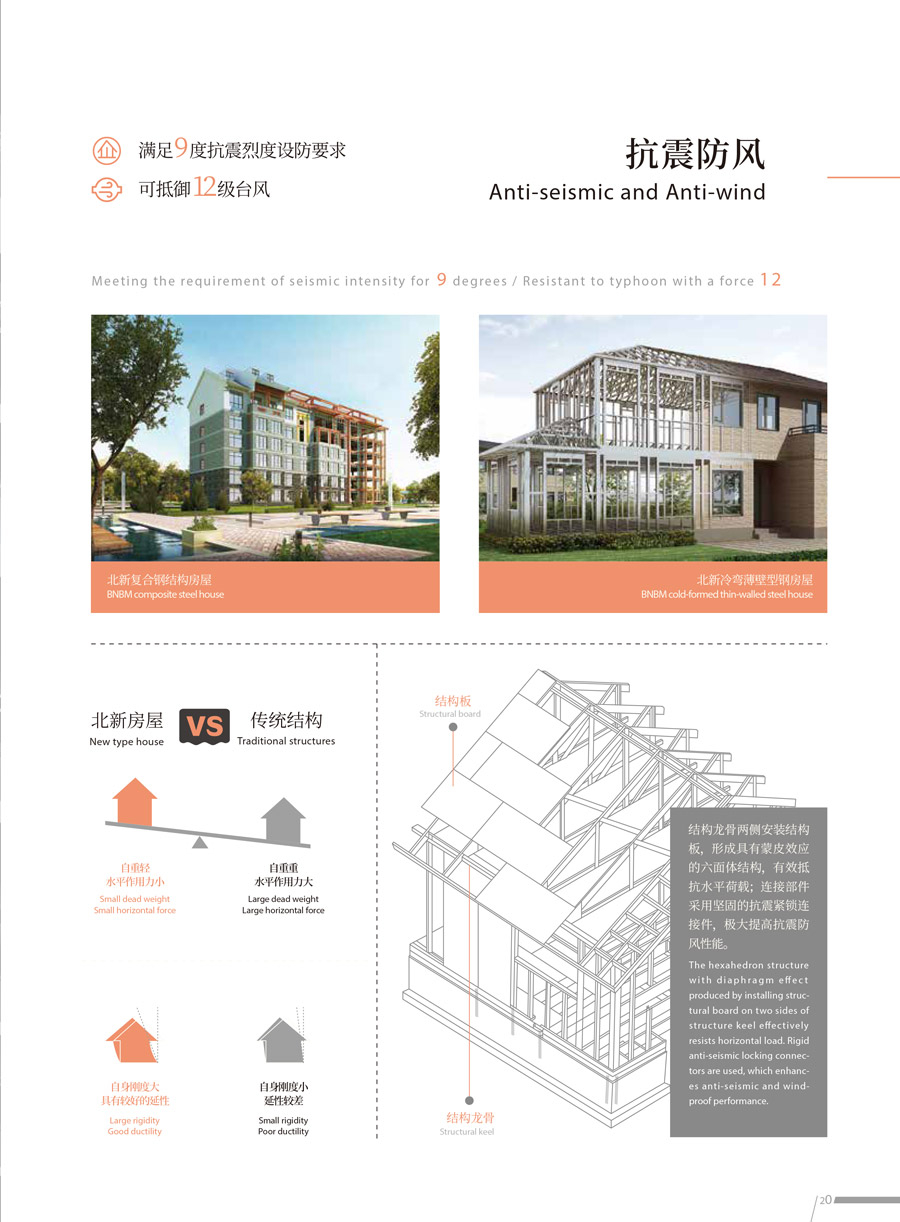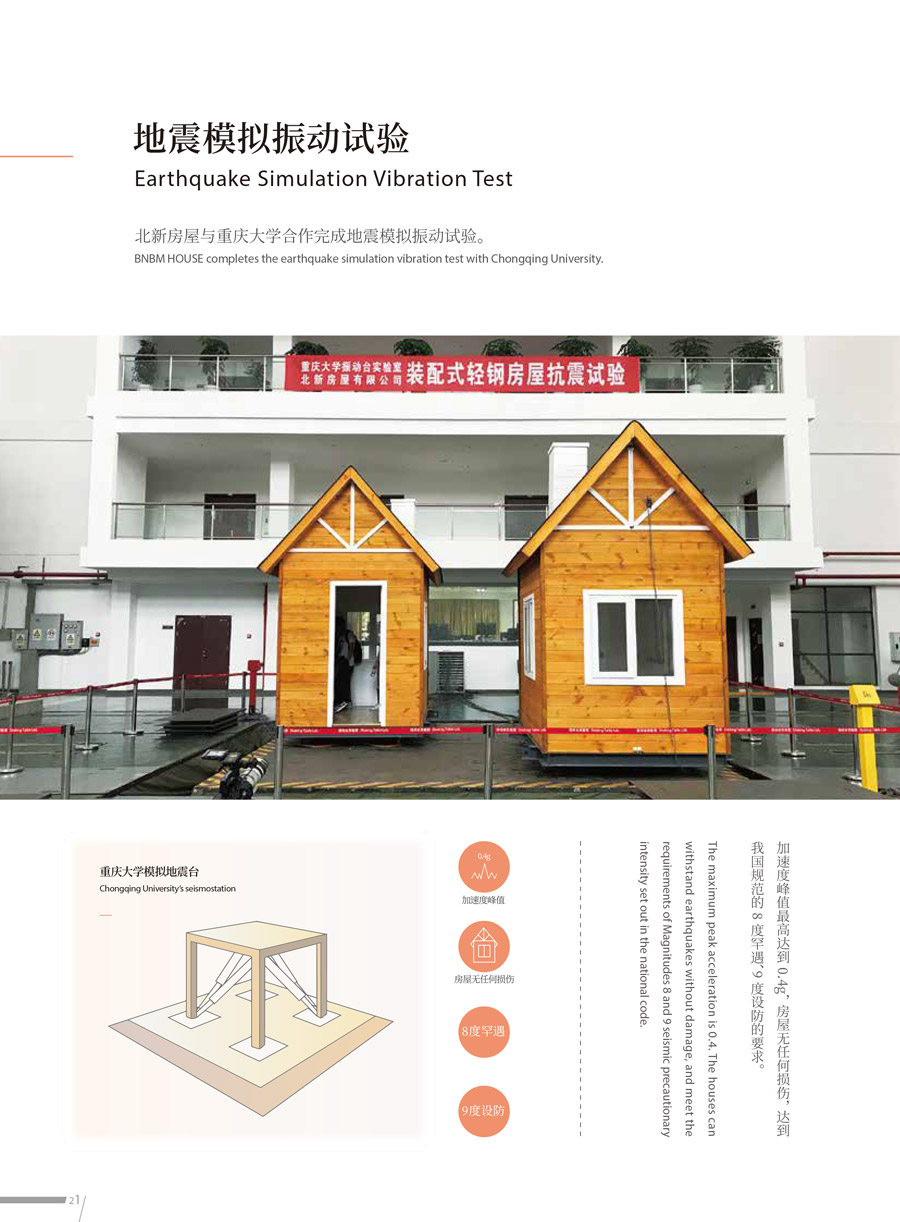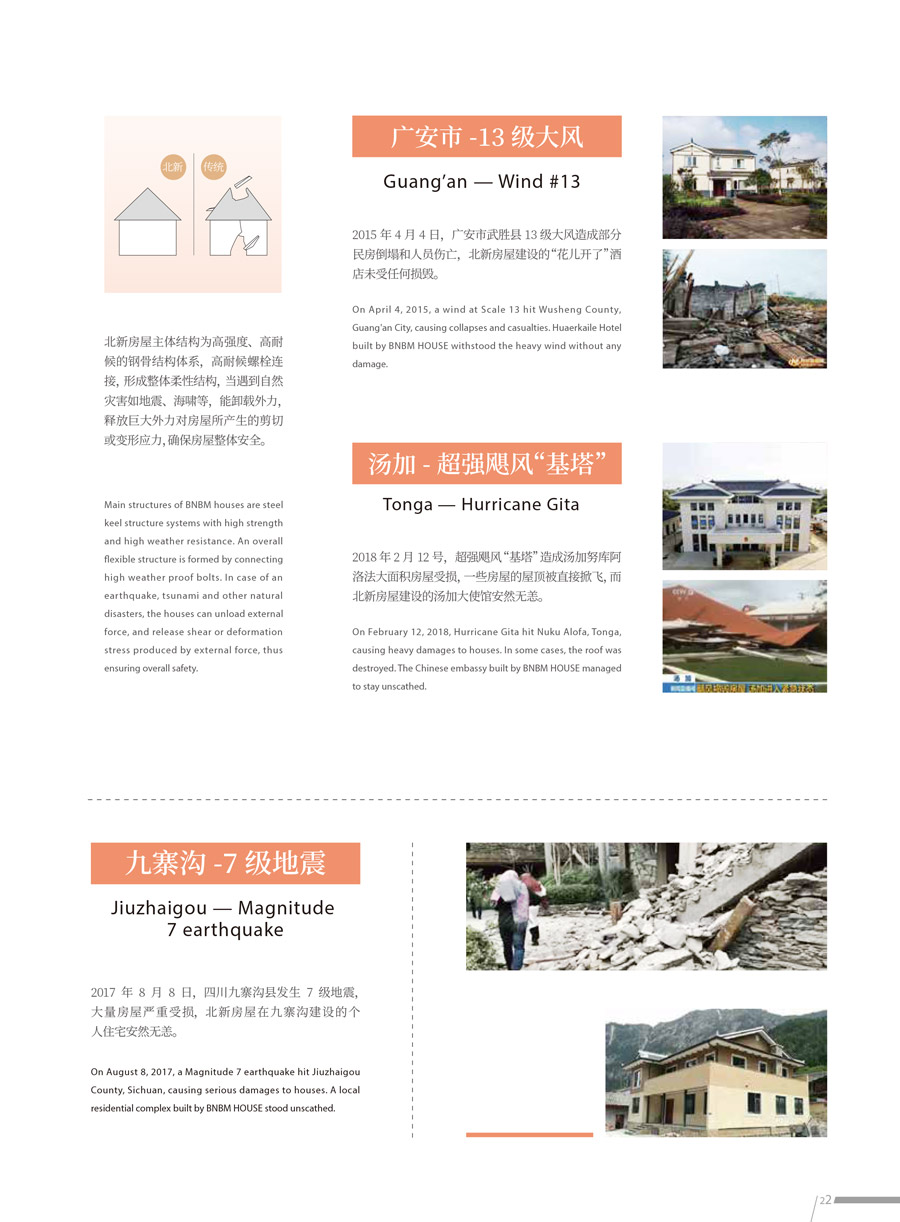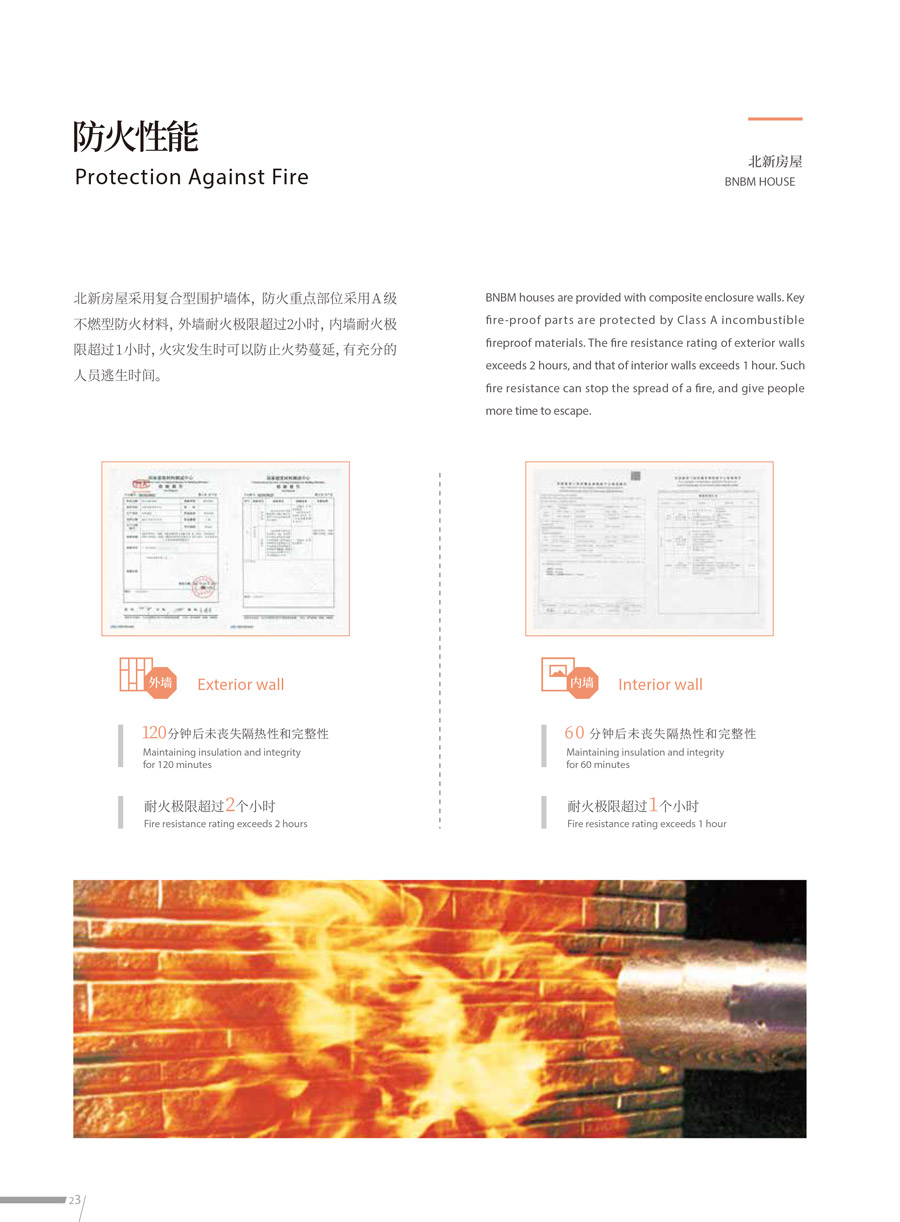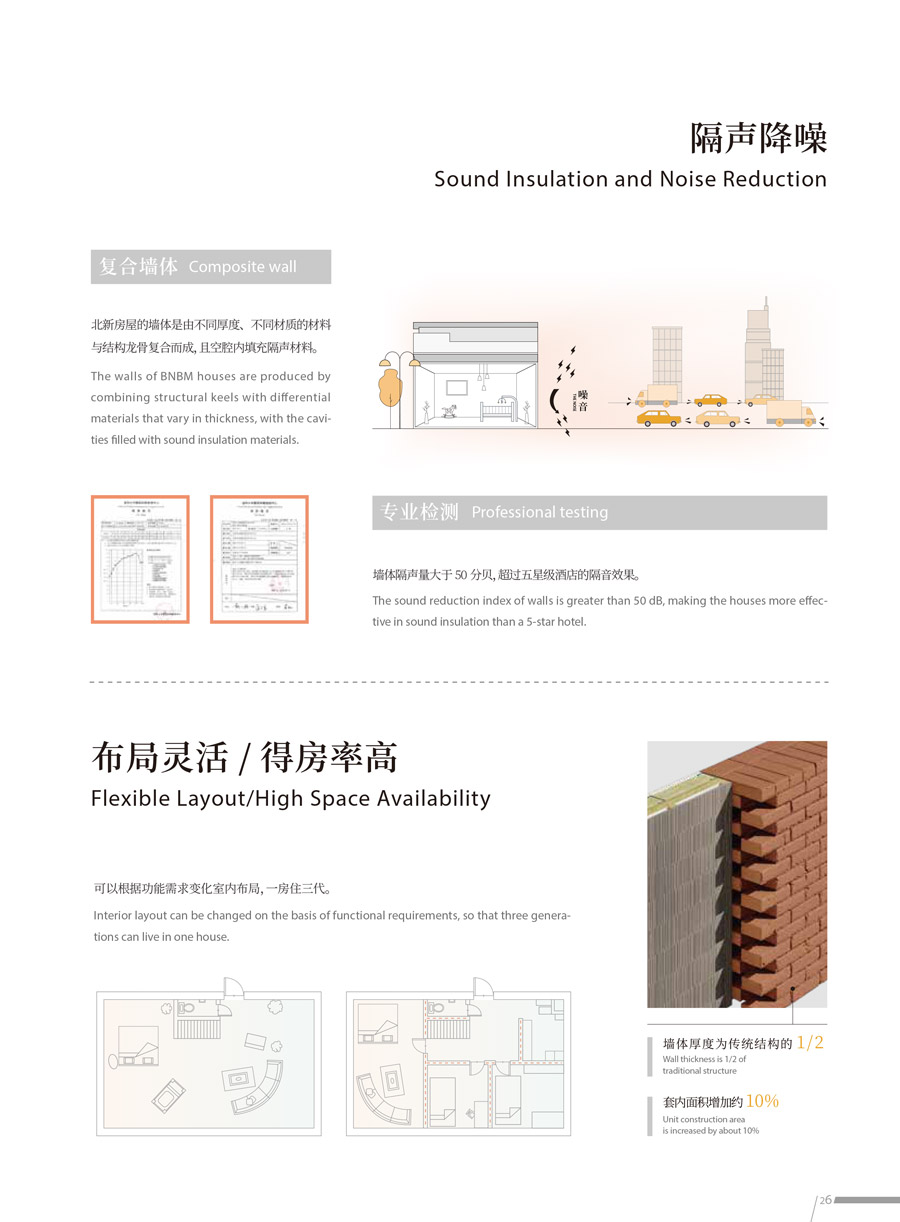 Packaging
After Sales Warranty
Packaging: By container
Aftersales & Warranty: One Year


Sinopro Service Pledge
Quality Product
Order On-Line Tracking
Timely Delivery

Sinopro Service Pledge
Credit Rating
Credit Services
Credit Purchasing

Sinopro Service Pledge
427+ Categories
2800+ Suppliers
200+ Brands
Related Products